Happy New Year to any and all who may find this via the Interwebs. Not often that I actually am disciplined enough to post on this blog for back to back days so I am making the most of it as -surprise- it is two hours before kickoff of the Indianapolis Colts' season finale against Jacksonville that I babbled about throughout yesterday's post. Also not surprisingly, I'm still doing laundry. What I am going to try to do every once in awhile during this new year of 2017 is do put together a list of preferred places/things to do/things I've done over the years. I'm not too original with names so with this being a fitzthoughtsblog linked to the Instagram account at @fitzthoughts I might as well keep the trend going by calling each list the Fitzthoughts Five. At the very least it will be a change of pace from whining about said Colts not making the NFL playoffs or continuing to stonewall with writing about my senior year at the Sonland (aka Noblesville High) in Sonland City (of course being Noblesville). So I'll start the New Year out with the initial list of (drum roll)…..
FITZTHOUGHTS FIVE:  SONLAND CITY DINING OPTIONS.
Reason for the list is twofold:
Back in the actual Sonland days of going to school here in the Hamilton County seat, the bottom line is there was not many options at all for a population of 15 to 20 thousand to dine at. Near the Sonland campus was the standard McDonald's that is a staple of most North American communities and a Hardee's that replaced the former iconic Rainbow Roller Rink. On the west side of Sonland City  you had the Pizza Hut. Downtown at one time had a Beanie's Cafeteria that I ate at once during my elementary school days before departing and the now redeveloped Uptown Cafe on the corner of Conner and Eighth Street….and there was the Corner Drug Store on said corner of Conner and Ninth that at one time had a grill during said elementary school years. Lastly when it came to frequented places there was the Jim Dandy restaurant that still stands on Conner and is a favorite of my family to the point where I still go there every year to buy them gift certificates for Christmas. (Coincidentally for your obligatory mention, it is also a favorite site of The Prom Date. However it was not the site for pre-Prom dining. If you check towards the bottom posts of the @fitzthoughts Instagram page you'll see a good comedy story about the place that we went and the reason it was selected. And now I need to quit rambling before I go into full scale Congressional mode, so back on topic)….which meant that getting a Wendy's and a Burger King (both still at their current locations) during my high school days was a big deal. Even bigger was when Pizza Hut remodeled and added a sun room of sorts as that was where me and Young Adams would eventually end up at after a Friday and or Saturday night of sailing around in the oft-mentioned 1977 Buick. (Also makes me think of a story involving the two of us, the late Matt Cammack and former Sonland sex symbol of sorts Barry Jackson, but I'll save that for another post. Consider it a good one on the comedy front.)
The other reason was that after going to the location of college number one (the scenic Bluegrass region of Lexington, Kentucky) I got introduced to some decent chain restaurants that made me say out loud WHY IN THE $!$%#! CAN'T THE SONLAND GET PLACES LIKE THIS? While names of such places as Fazoli's, Applebee's and O'Charley's won't sound very innovative in today's environment, the bottom line was that as a fraternity dude back in the early 90's it was a big deal because if you had dates or fraternity/sorority happenings going on you had places to go with actual decent food and beverage that was JUST a bit better than the few bowls of cereal I would usually end up chowing down in the Transylvania University approved school cafe in Forrer Hall. (Keep in mind I ate a ton of cereal in part because when former roommate "Tall Cool One" Emberton asked me why I wasn't eating from the salad bar my response was 'Because the f—–g lettuce is BROWN.' Hence I took the 14 meal plan as a junior as opposed to the 21 meal plan in order to save some scratch. Damn good move.) Fortunately for progress and my decision to not eat cereal for a decade and a half because I was sick of eating it after attending TU, the Sonland City area would improve in dining options as it increased in population. As a result one of said mentioned places makes my current list.
With an hour and a half before Colts-Jaguars kickoff, time to reference that Top 5 list beginning with….
5. GREEK'S PIZZERIA (South 10th Street, aka Allisonville Road)
When there are coupons to use, you can get some decent deals. As of now with the exception of Marco's Pizza this place serves as my favorite Sonland area pizzeria. Big fan of their breadsticks as well as their cheezy bread and cinnamon sticks (the latter which one can get for free with coupon after ordering a $16 pie). When dining in they have also used carryout coupons and set them up for similar pricing to get pizza and three to four sodas at the same price of pizza and two liters, so big props for them being flexible in helping and maintaining customers. For your side note, the location used to be the home of both Sinclair's Pizza and then Jan's Village Pizza before the Greek's franchise took over a few years ago. So far, no complaints.
4. BOB EVANS, MERCANTILE BOULEVARD (OFF OF STATE ROAD 37)
There was a time when I did not care for the sight of any Bob Evans. In my TU time I didn't care for what seemed to be an endless emphasis on breakfast food (see the previous mention on eating cereal) or the apparent endless supply of Bob Evans locations that I'd always see anytime I'd be driving around in the state of Ohio (a few road trips were taken there because you can safely assume I didn't spend 20 hours a week at the library. More like 20 minutes.) But the menu has improved and the pricing is decent, so the 2017 version of me enjoys getting email coupons every week for 20 to 30 percent off and thus if the family wants to go somewhere that is NOT the Jim Dandy then this is a place I often suggest to go to. Works well. Favorite choice is the four cheese grilled cheese deal that they serve up…that usually does the trick. And it is also close to…..
3. O'CHARLEY'S, MERCANTILE BOULEVARD (OFF OF STATE ROAD 37)
Yes, apparently a minivan once crashed into said O'Charley's. Hence the photo. And of course the accompanying news link from the local Fox TV affiliate:
Minivan crashes into Noblesville O'Charley's
In continuing the trend, I'm a big fan of going there and getting $10 gift cards to go with $25 gift card purchases. (You're not surprised after what you read about the first two places.) Also their bread rolls. One of my all time favorite foods. Hence this photo: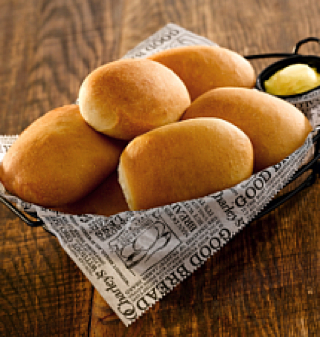 Que the Homer Simpson like salivating. And that leads to hitting the downtown of Sonland City for….
2. COURTNEY'S KITCHEN, LOGAN STREET
The site of my favorite french fries. Also IMO the site of the best home cooked food in the Sonland City area. Favorite coupon offer: free kids' meal that goes with buying an entree. Good for a grilled cheese and chips snack for kids of all ages. And as seen here there's patio seating when the weather is decent…which is not the case of this typing since it's January in central Indiana.
Hoping the place stays around for a long while.
And as for the number one…
PERKINS RESTAURANT AND BAKERY, NOBLE CREEK DRIVE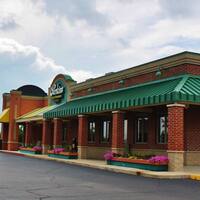 Yes, smallest photo gets the top honors.
When I was at TU a favorite place for me to go to was the Perkins in Lexington. I liked the bread, the desserts, soup/salad deals….I even liked the breakfast food (pancakes, not cereals). I hoped Noblesville would get one in the future. It did…in fact it got two (I went to the other one just once to buy Christmas pies and gift cards….it's in Hamilton Town Center and admittedly pretty nice.) But this place here is spectacular not only with the discounts (10 percent more often than not with online surveys, 20 percent off coupons mailed out monthly, and cards for 20 percent off that can be used for one to two months at a time) to where it is my favorite for both economics as well as food. Home of the best tomato basil soup I've ever had as well as my favorite sampler platter for cheese sticks/potato skins/etc come pre-meal food that can serve as actual meals. In short if I had to choose one place and one place alone to dine at, it's this one.
In summary if one wants me to give a compliment to my hometown, here it is: at least there's more places to choose from now as opposed to when I was growing up. And since I'm not always a fan of travelling to the excess traffic wasteland of Castleton to get a meal that doesn't have the name Swanson's or Campbell's on it, then that's a good thing for yours truly. (Plus I cook about as well as Indiana University basketball teams play at Bankers Life Fieldhouse. But that's another rant for another time.)
Thanks to all for reading and Happy New Year as we're now 50 minutes away from seeing a Ground Chuck Pagano team decide whether they want to show up or not at their home finale. For their sake-and the franchise's sake-I hope they answer the bell and play some inspired football. We'll soon find out if they can do just that.
Jeff
@fitzthoughts
fitzthoughtsblog.wordpress.com