Back at it again on a central Indiana Monday night as I officially (for now, anyway) started back to school yesterday. Not sure how it will work out…..as referenced in previous posts I have been burned out from school and simply do not enjoy it like I used to. Current strategy is to get this current class over with (set to be through the beginning of March) and then decide what to do from there.  Way I see it things will work out in the end because I have family and fellowship to support me. Without those two components things could be a lot worse. (Plus if I can overcome the bullying of the previously mentioned Eight Sons to go out with Hot Sonland Chicks and become a fraternity man in college, then anything else is a walk in the park.)
The late, great Rodney Dangerfield and his 1986 movie Back to School get the shout out as well as the blog post title for this evening. Remember watching it all the time on HBO during my junior Sonland days, and to this day it is still one of my all time favorite movies. (Even have the VHS tape around here somewhere. Not surprising, I know.) I even remember watching it with roommates from the days of college number one (Transylvania University in Lexington 40508) and always get good memories from said movie. Always a good thing in an era where I go to the movie theaters as much the lifelong followed Cincinnati Reds appear in the World Series (they're in a nice 26 year drought as this is typed, and I have a feeling that drought will continue throughout the upcoming Trump Administration. Bad baseball and the Queen City go together well these days). In other words as a fan of 1980's movies Dangerfield tends to get the job done when it comes to first class comedy. If it means hitting Goodwill for the VHS tapes now and then, so be it. And yes, I am admittedly a sad soul….but we already knew that.
With the desire this evening, to leave the local NFL franchise and talking senior year at the Sonland (aka Noblesville High School) on the back burner, some random thoughts and quick takes before the Fitzthoughts GIF of the Day:
-did some work on the blog this weekend. Included the addition of the maybe yes/maybe not catchy subtitle as well as the ability to finally put a blog logo into effect. The Prom Date was the obvious choice since she was the one who inspired me nearly a year ago to finally enter the 1990's and join social media via Instagram. Also admittedly makes for an attractive logo to look at, too. That reminds me to set the goal of being able to finally go more in depth on this blog by going more in detail on my Prom Diary that I had originally set up the Instagram account for last spring. So that needs to be in the works for the next few weeks…hope to get the ball rolling next week on that and finish it by the end of the month.
-Instagram has become an enjoyable hobby for me in recent months. Never thought I'd have over 1,400 followers at anytime like I do now. Should any of said @fitzthoughts followers be reading this, thanks very much for taking the time to do so.
–NFL Divisional Round predictions for next weekend: Dallas over Green Bay and Seattle over the ATL in the NFC.…Pittsburgh over Kansas City and NBC approved team from the Boston area over Houston in the AFC. I went 4-0 last weekend on the picks but that means I'll probably go 0-4 this weekend to even things out. And if Roethlisberger can walk for the Steel City Sons, then he's playing. Plus I'm not sold on Alex Smith as a playoff warrior unless he's playing said Houston squad.
I'll probably flip flop a few times on the Dallas-Green Bay and Pittsburgh-Kansas City games before the weekend arrives, but I also think I won't be alone in that regard.
-I have been on a roll when it comes to getting the six dollar specials at Sonland area Subway sandwich shops in recent weeks. Two free cookie coupons in my wallet as well for future visits. Hey, I like the cookies. (Favorite: chocolate chip.)
-the family gatherings tend to favor Marco's Pizza on Friday evenings. Of course I do the surveys for the free five dollar order of cheesy bread. Of course you already assumed that as I've proven to be a cheap bastard.
-temperatures are no longer below zero, so that's a good thing right now. Hope that trend continues.
-random item in the home office: a Tamika Catchings bobble head doll. Media men of central Indiana know Catchings as the franchise femme fetale of the WNBA's Indiana Fever (whom unlike the Indiana Pacers have won a championship in the days since Watergate). If you guessed that it was purchased on the cheap at Goodwill…….the ending writes itself. Photo of what it looks like via a Google search:
Your side note: my family and I have attended one Indiana Fever game live during the team's decade and a half in said central Indiana. It was in their inaugural year of 2000….better yet, it was their inaugural game at then Conseco Fieldhouse. As Pacers season ticket holders at the time, my family and I got four lower level seats to see said Fever lose to Orlando 88-82. I remembered they lost but give Wikipedia the credit for finding it was said Orlando they did the job to. Wikipedia link:
https://en.wikipedia.org/wiki/2000_Indiana_Fever_season
Either way a nice note of history. 1999 and 2000 were good years to be a sports fan in central Indiana. 2016 on the other hand….as of now, no comment.
-had to use said Google to find when the Pacers play next, so that probably emphasizes the previously made point about as well as anything can.
-lastly, the four Fitzthoughts GIFs of the Day comes from previously referenced Dangerfield film when he wins the diving meet for the alma mater via busting out the Triple Lindy: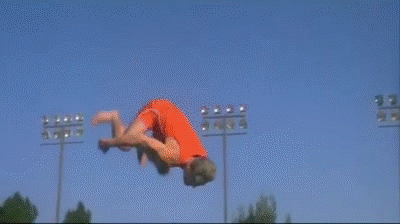 ….while me and Rodney have this in common right now: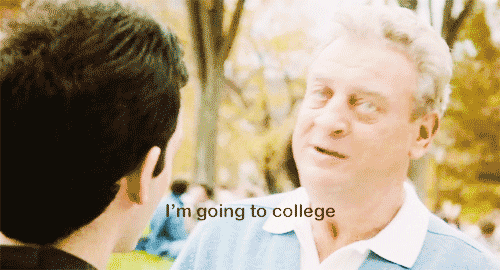 Yes we are, Mr. Dangerfield.
And after a few moments of searching, finally found the GIF I was looking for: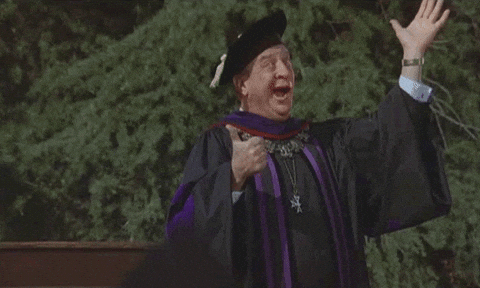 Admittedly not my best post because the GIFs did not make me laugh like they usually do (I also was polite and didn't include the GIF from the movie scene where Dangerfield was in a hot tub with four hot chicks.) So ending with this one that did make me laugh while thanking any and all who read this and put up with said GIFs: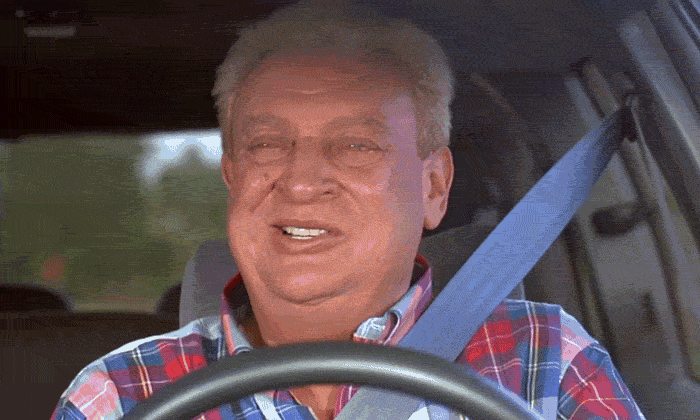 No comment on whether Rodney had the same reaction that The Prom Date had when riding in a 1977 Buick during said prom. Probably best to leave it at that.
Happy Monday to all in cyberspace and thanks for reading.
Jeff
Instagram: @fitzthoughts
fitzthoughtsblog.wordpress.com