Wednesday night in central Indiana as I am supposed to design a concept map for my  upcoming class paper. I'll let the younger version of Eddie Murphy (circa 1983 in one of my all-time favorite movies Trading Places) communicate my take on said assignment: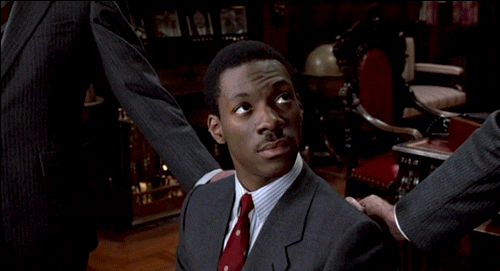 Coincidentally, that was also the look on my face from one of the moments I was out with The Prom Date on night of said senior prom. (Scroll to the 30th post on the @fitzthoughts Instagram page for further details. It was classic to say the least.)
Now I have to try to figure out this concept page #$%!$. Should be a fun evening.
Best wishes to all out in cyberspace as I need to finish the senior year and pledgeship stories sooner rather than later. Have a feeling next month will be a good time to do just that.
Jeff
@fitzthoughts on Instagram
fitzthoughtsblog.wordpress.com