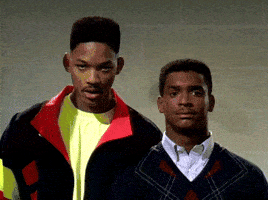 Wednesday evening in Central Indiana as March begins. Actually did my non-paper related homework for class, so that's a good thing. Now a 5-10 page paper to do before Saturday at midnight. Put two and two together on what I'm doing on said Saturday.
On the personal tip, started out March pretty well with some good job news. Hoping to have more on that around the start of May. Stay tuned.
In celebration of said news, no time like any to break out a Carlton Banks GIF: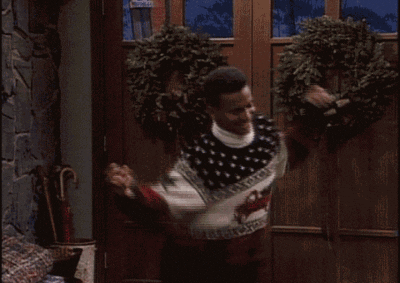 ….and f— it, I'm adding one with that him and that Fresh Prince fellow for good measure:
Ah, the 90's. I miss that decade. Also means I am not too far off from an AARP card. To quote former Sonland High all-time crush Keri Caswell, "Ugh."
Couldn't have said it any better, Dream Girl.
Hope to get said final paper done soon as the conclusion of The Saga of Number 10 is on the horizon…and of course the eternal need to recap the story of The Prom Date. Lots of comedy in the latter. Not as much as what Smith and Ribeiro brought back in the day, but  IMO one can come close when sailing a 1977 Buick to their prom. (Probably best to stop after that as it can only go downwards from '1977 Buick'. Yeah, good choice.)
Thanks to any and all in cyberspace who may actually read this blog. Have a great March.
Jeff
Instagram: @fitzthoughts
fitzthoughtsblog.wordpress.com