As chronicled previously on this cheap blog the state of Indiana basketball literally and figuratively was waiting for last night's festivities in New Albany. Thankfully for Indiana University basketball fans the wait was worth it as All-American Romeo Langford announced he was playing his college ball for the Hoosiers. 
Not surprisingly a few people decided to swing by the New Albany gym to see what was going on……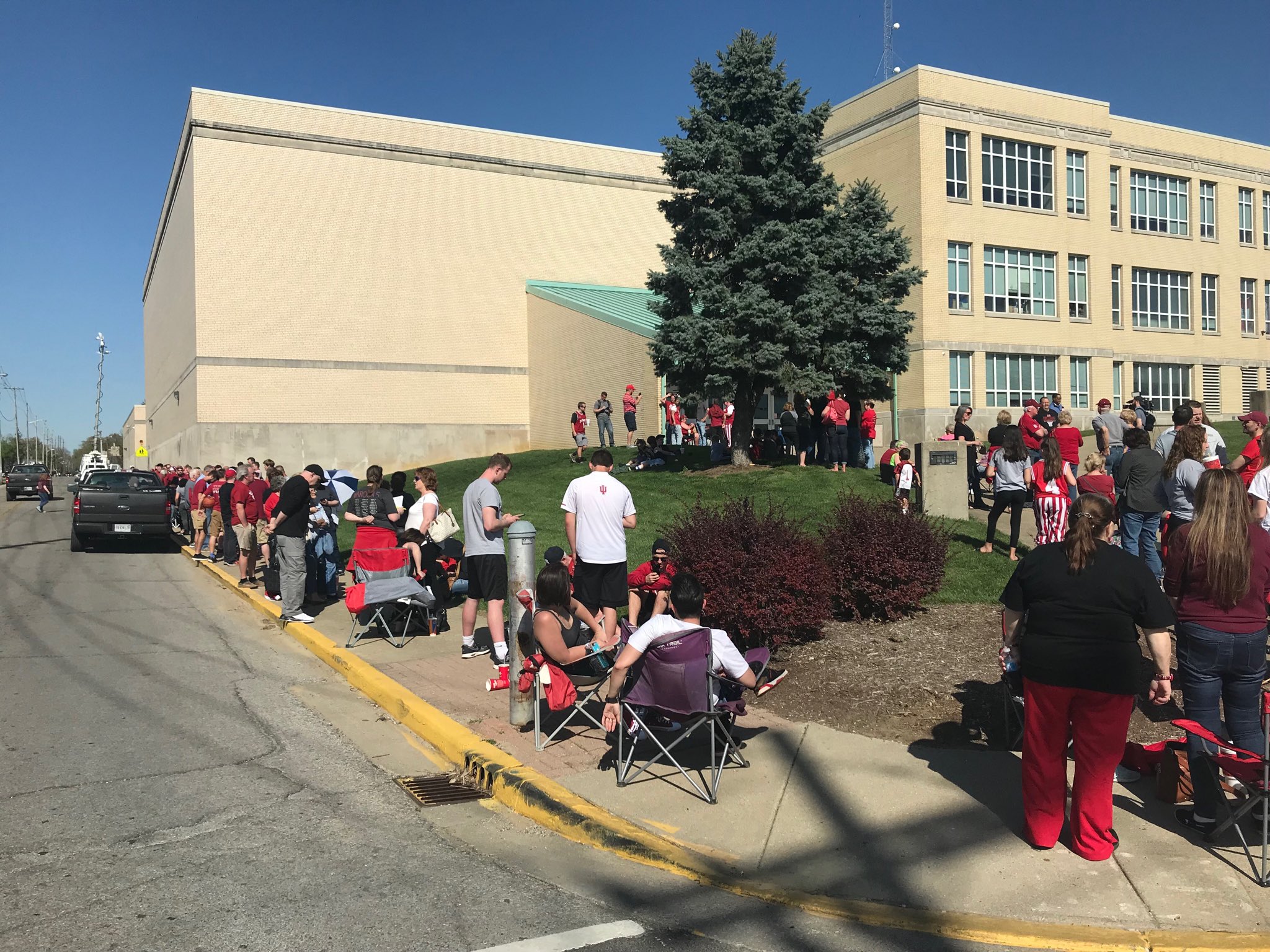 ….in fairness, the weather was pretty nice yesterday.
Either way Hoosier fans got some long needed good news as Langford rocked the crimson cap to show his college choice: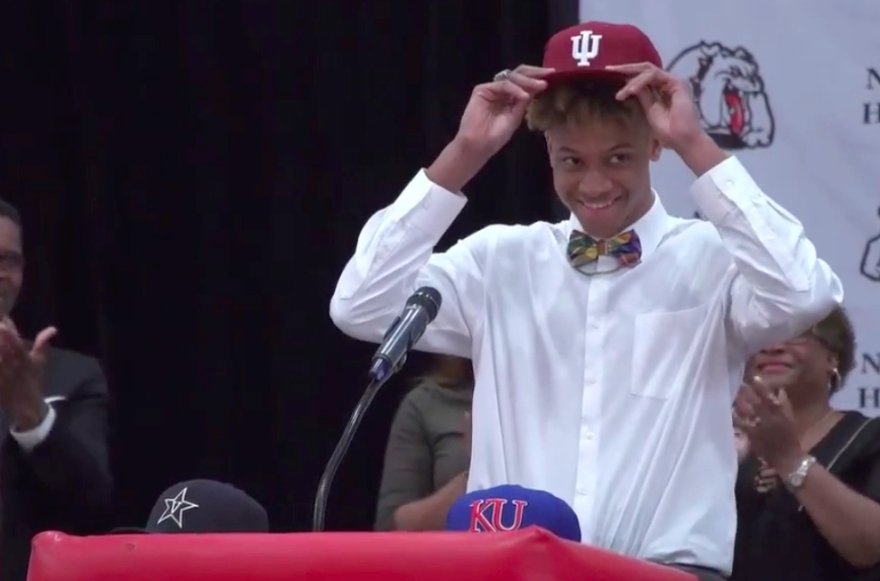 All yours, Little Archie Miller. Hope to see a fun and productive 2018-19 season.
Jeff