If you're going to make one memorable movie before following the route of actor to college professor Ilan Mitchell-Smith did some 33 years ago, then in my opinion it's going to be hard to top the one that he did:
THE FILM:        Weird Science
THE YEAR:        1985
THE STARS:  Smith shared the screen with 80's favorites Anthony Michael Hall (star of Sixteen Candles, The Breakfast Club and member of The Brat Pack ) and Kelly LeBrock (hot from her debut as The Woman in Red with the late Gene Wilder before marrying and divorcing Steven Seagal).  The also recently deceased Bill Paxton and the more recently media decreed king of the whole wide world Robert Downey Jr. (who forsake the Junior in the film credits) also rocked featured roles.
THE PLOT:   When two Chicago mid 1980's suburbanite teen dudes share my inability to get a date, they create one via somehow creating a light show via their computers being plugged to a nuclear missile that's on the cover of a U.S. News & World Report.  And apparently wearing bras on your head helps out ……
…as the featured doll becomes this hot chick: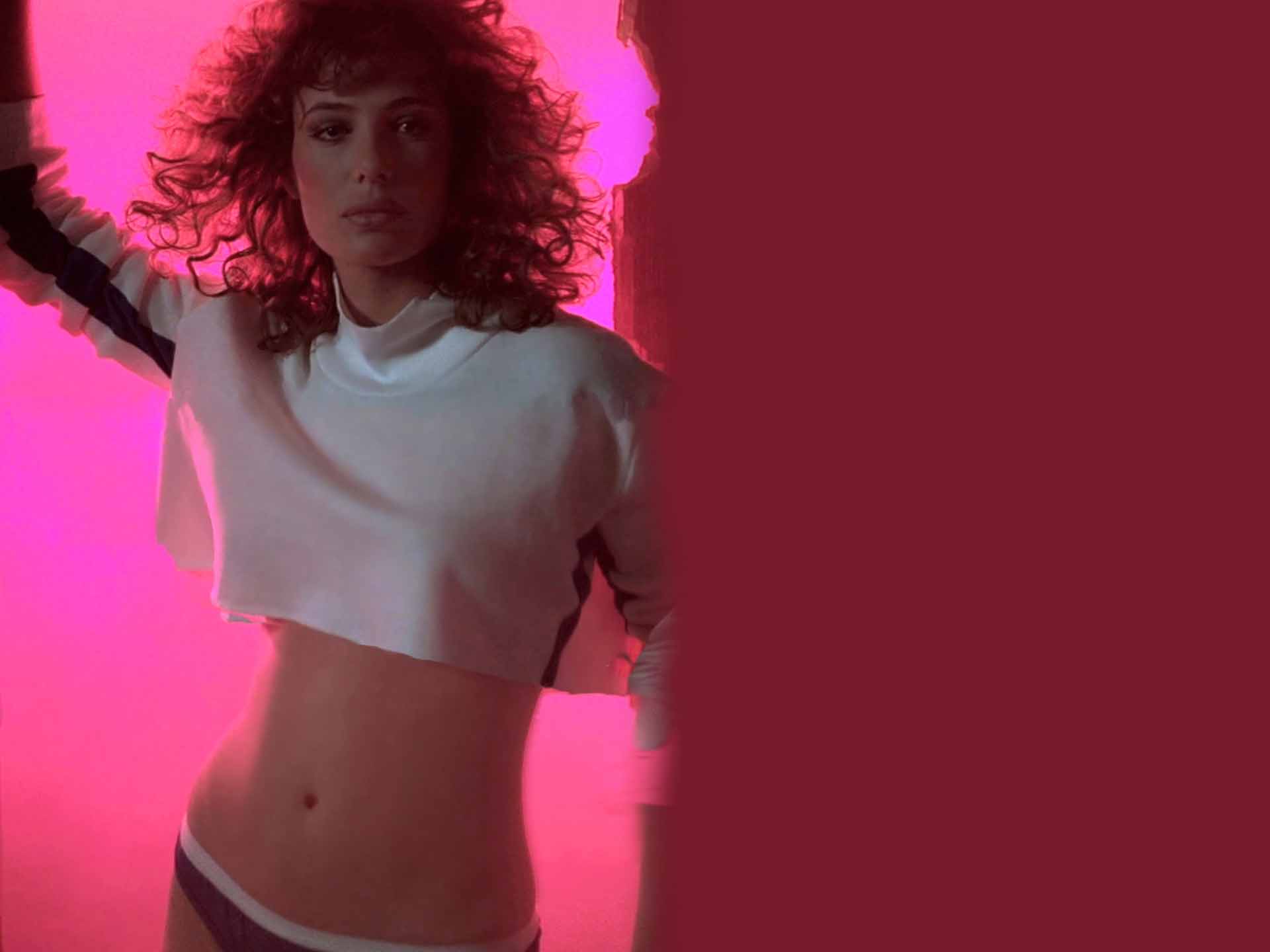 …..and the fun begins.
You then get a good additional 80 minutes of the Hall-Smith duo enjoying their time with LeBrock as said LeBrock inspires them to drive Porsches, party in the mean streets of Chicago, and defeat motorcycle gangs at house parties. And LeBrock also plays matchmaker at movie's end by helping the semi-dynamic duo pick up the chicks that were originally getting down with the non-junior version of Downey and his fellow bro in hair gel played by Fort Wayne's own Robert Rusler.  Plus LeBrock turns Paxton into some kind of toad for good measure to avenge Paxton treating Smith like a piece of s–t throughout the film. Fair enough.
In other words, a nice John Hughes 1980's movie for any and all Kelly LeBrock fans to watch for an hour and a half. Or in my case a good two dozen times when it played non-stop on HBO back in 1986. Like I was going to miss a chance to look at LeBrock.
THE SON:  No, I never expected Downey to get his proverbial knob rubbed endlessly by the national media when I first saw him strut around in the latest Chess King and Merry Go Round related fashions of the time such as these:
Should one wonder why he and his boy Rusler have those constipated looks on their faces, it's courtesy of one of my all time favorite moments from the film shown here via GIF:
Well, at least I thought LeBrock having the same reaction that The Prom Date had at the end of my senior prom was a nice moment back then. Then again, I'm not exactly a pimp.
OTHER FITZTHOUGHTSBLOG FAVORITE FILM SCENE COURTESY OF LEBROCK: our heroine tells young Smith he needs to "loosen up" and takes matters into her own hands:
Smith's hands respond in kind.
Apparently as per this link it's safe to say dude loosened up.
ADDITIONAL MOVIE RELATED GIF BELOW:
Too good to pass up.
FINAL FITZTHOUGHTS ON SAID MOVIE:   I remember when the movie came out in the summer of 1985 that it was in theaters at the same time as a similarly titled film called My Science Project.  Some movie reviewer on the tube was lecturing about both and saying not to see either. Hence I did not get the pleasure of seeing LeBrock rock the strapless gear until movie rental time and the previously mentioned cable dominant runs on HBO. Don't know about the other film but I'm going to politely disagree with Mr. Movie Reviewer because an hour and a half of Kelly LeBrock making men out of Chicago teenage dudes has certainly entertained me over the years. No-brainer for me to give a FITZTHOUGHTSBLOG RATING of 4 out of 4. 
Last link to the Oingo Boingo video for the movie's theme song and thanks to any and all who read this.
Jeff